Get the Skills to Be a Medical Assistant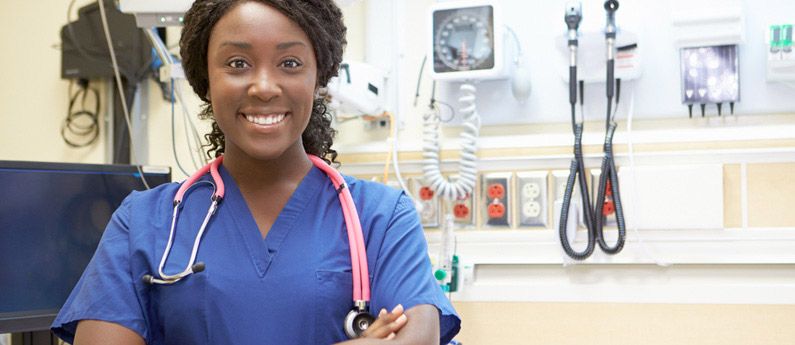 12-Month Medical Assistant Training in Northern Illinois
If you like helping others and you're interested in getting into a rewarding healthcare career (without spending years in school) training as a Medical Assistant could be a great opportunity.
Become a Qualified Medical Assistant
The Medical Assisting Program at First Institute in Crystal Lake, Illinois, provides the hands-on training, practical experience and industry support it takes to pursue a rewarding healthcare career.
Students gain both the administrative and clinical skills to move smoothly into a medical assisting position. Our instructors are experienced medical professionals who know just what employers are looking for. You'll learn:
Anatomy & Physiology
Medical Terminology
Computer Billing
Medical Insurance Billing & Coding
Medical Law & Ethics
Clinical Procedures
Medical Office Procedures
Laboratory Procedures
You'll feel confident entering the medical assistant field after gaining both theoretical classroom knowledge, and practical experience in a lab setting.
Career Opportunities
Graduates of this program may pursue a variety of entry-level medical positions, including:
Clinical Medical Assistant
Administrative Medical Assistant
Medical Receptionist
Medical Insurance Billing
Medical Records Specialist
Medical assistants can work for nearly any health care provider, including private practices, clinics and hospitals large and small. Doctors, nurses and patients all depend upon the professional medical assistants.
Funding Your Education
Many students require financial assistance to achieve their academic goals. All of our healthcare programs qualify for federal loans and grants. Financial Aid is available to those that qualify. If you qualify, our job is to secure them for you. We work tirelessly to help determine your eligibility and assist you in funding your healthcare career training.
Get the Support You Need to Launch a Successful Career
Medical Assisting training isn't about getting a certificate to hang on the wall – it's about training for a rewarding career you care about. First Institute is dedicated to supporting you throughout your career.
While First Institute cannot guarantee job placement, our Career Services Department maintains constant contact with prospective employers throughout Illinois, and advises them of talented students' abilities and availability. Career services can help you:
Create a cover letter and resume
Develop your interview skills
Assist you through the job search process
Is a Rewarding Career in Medical Assisting Right for You? Get More Info…
If you're interested in learning more about careers in Medical Assisting and exploring whether this is the right career path for you, fill out the form on this page to receive more information.
A helpful First Institute Admissions Representative would be happy to answer any questions you have and can help with everything from scheduling to financial aid.
For immediate questions, call 815-261-1226.
"Thank you for everything you have done and helping me find a career I love."